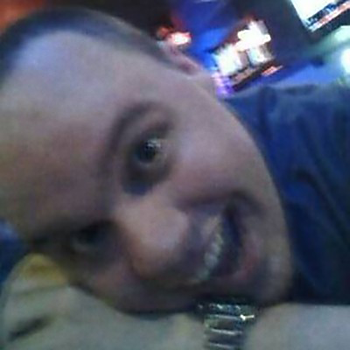 James Atherton
Oro Valley, AZ Willing to relocate!
(470) 310-2115
james@james0x57.com
Objective
Product Engineer
Senior JavaScript Engineer
TODO:
+ YouTube: 1 video of some of my Zelda hacks has over 87k views
+ Mention how fun OpenGL was in college?
+ LUA Program: Noteblock Studio Player
+ Accio Hacks - C Program running on Wii as homebrew, thousands of downloads
+ Decent at small Pixle Art-- Mario Kart DS gallery
+ Mapping/Level Creation for Red Faction FPS on PC
+ Social media stuff (SE Asia tumblr, @geckocodes, @James0x57, linkedin)
Technical Profile
Languages
JavaScript
HTML5
CSS3
PHP
ColdFusion
C++
C
T-SQL
MySQL
PPC ASM
Technologies
AJAX
AngularJS
Bootstrap
DOM
FusionCharts
JSON
JSONP
jQuery
OOCSS
Prototype
Regex
RequireJS
Sass
SVN
Templating
Websites I've Designed and Developed from the ground up
General Profile
Eager and highly driven programmer with experience in multiple programming languages. Able to pick up and master advanced techniques quickly.
Expert
knowledge of
JavaScript and CSS
in cross-browser environments.
Skilled in debugging
and complex
problem solving
. Maintains clean syntax and adheres to the highest W3C standards. Personal projects include a globally used, multi-admin database for sharing work in legal video game hacking averaging 31,000 unique visitors per month.
Education
Bachelor's Degree, Coe College, Cedar Rapids, IA, May 2010
Major: Computer Science; Minor: Asian Studies
Experience
CRM Product Engineer

Simpleview, Inc., Tucson, AZ

September 2014 - Present

Engaged in daily Scrum meetings for agile development of company's core products with our small team.
Developed shared, highly functional, directives and entire modules in AngularJS, used and required throughout a brand new extranet and CRM.
Lead the Sass and Bootstrap development, shaping the user experience for our new Extranet and CRM.
Leveraged Sass and built additional, uniform, Bootstrap class options to deliver a

high-value

, rapidly themeable extranet to our clients and their customers.
Employed npm, Grunt, and RequireJS to maintain, build/compile, and optimize large web applications.

CRM Support Engineer

Simpleview, Inc., Tucson, AZ

May 2012 - September 2014

Started a trend among the team to share creative solutions with everyone, which was eventually adopted by management to be an official part of monthly developer meetings.
Built and modified

complex reports

and aggregate data views in T-SQL and ColdFusion.
Took own initiative to build several tools that make tedious parts of the job fast and simple, boosting the

efficiency

of the whole department.
Engineered and implemented CRM and CMS customizations for lasvegas.com, choosechicago.com, and many other high-profile clients.

Web Developer

Wick Communications, Tucson, AZ

Oct 2011 - May 2012

Took on important, contracted, development with 3rd party businesses (AutoTrader.com and Impact Engine) to integrate new features into existing platforms.
Functioned in multiple roles including front-end and back-end programming, professional customer service, design, and training.
Developed many profitable solutions and widgets using JavaScript, HTML5, and jQuery.

Web Developer and designer

TownNews.com, Moline, IL

Aug 2010 - Feb 2012

Programmed and designed a

fully dynamic

,

user friendly

project with a graphical UI that will be the customer's first interaction with TownNews.
First one hired to fill a combined developer and designer role in the company.
Took full initiative to always stay busy.
Frequently the go-to guy when anyone on the team- including managers- had a question.
Hacked the CMS locally to add features that helped deliver massive umbrella sites in one tenth the expected time.

Website Design, Engineering, and Maintenance

GeckoCodes.org

Aug 2008 - Present

Over 19.5 million page views in 4.5 years of Google Analytics tracking.
Designed user friendly interface to allow administrators to add, edit, and delete any of their own contributions to the database, via secure AJAX, at any time.
Average session duration has consistently been over 4 min per visit since the beginning and still is today.
Served over 3,000 unique visitors daily during the peak of its life.